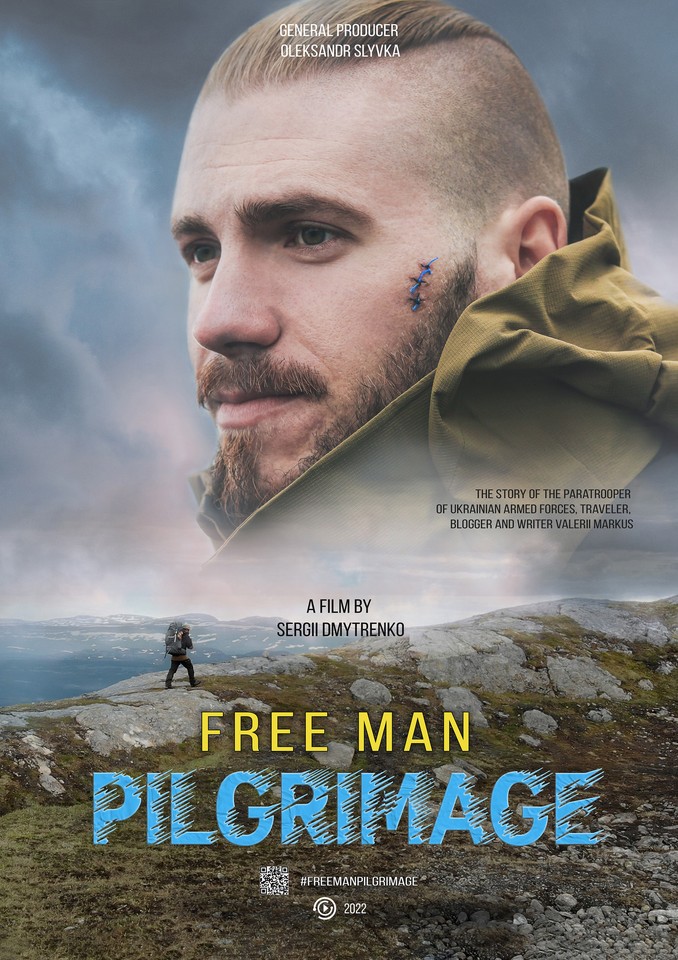 FREE MAN. PILGRIMAGE
FREE MAN. PILGRIME, dir. Sergii Dmytrenko, Ukraine 2022, 98'
This is an incredible story of Valerii Markus, a paratrooper of the Armed Forces of Ukraine, a participant in the Russian-Ukrainian war, blogger, traveler and author of the bestseller book "Footprints on the Road". To somehow structure in his mind the three years he spent in the war, Valerii Markus leaves Paris for the Way of El Camino de Santiago. But will the paratrooper find peace by following the legendary path of the pilgrims? What changes will Valerii get after all that he has gone through and why is he being drawn to another long journey again and again?  
The plot of the film covers the events of 2014-20. But even in view of the terrible events in Ukraine after full-scale military invasion of Russia, it has not lost its relevance. After all, the film covers important topics for Ukrainian society: the realities of war and the complexities of rehabilitation; willpower and the importance of traveling; issues of Ukrainian language and the importance of culture; success, criticism and attitude to money. 
The authors of the film are convinced that the story of Valerii Markus will be able to encourage and inspire the defenders of our country, men and women, to return to peaceful civilian life after winning the war. By the way, from the first days of invasion, Valerii rejoined the ranks of the Ukraine Armed Forces to defend our land against the Rascism (Russian fascism).